Today's article is about top Indian bloggers who are very famous and making lots of money through the internet and also Inspire many people.
I am sure you saw at least among the top bloggers' sites earlier, as they've popular sites which get millions of people each month. The main reason I share this listing would be to inspire YOU and bloggers from other bloggers' achievement stories.
These prosperous Indian bloggers earn a large sum of money by only blogging on the internet and sharing helpful information. The amount of money that they make is more significant than just what a very famous doctor or scientist could create. The most crucial issue is they do what they love most, and they do not have to work for many others, they do their hobby while earning money from it.
​Okay, now let's check the list of top Indian bloggers.
10+ Top Indian Bloggers.
​​​​​Here is the list of the top Indian Bloggers who are making a difference in the industry. This list has been compiled with the resources available online.
Our internal team has done a thorough check on the profile. And also tried to get in touch with them before preparing this piece of article. However, we could not establish communication with all. Disclaimer: All bloggers on this list are amazing personalities. Either they have achieved many milestones or about to achieve milestones for their amazing work.
India has a vast population and we had to select only 10 from that population. The rankings are independent and we have enough justifications to showcase the same.I Hope, things are clear to you now. Now let me present you the 10+ top Indian bloggers list:
1Harsh Agarwal.
2Shardha Sharma.
3Amit Agarwal.
4Faisal Farooqui.
5Deepak Kanakraju.
6Kulwant Nagi.
7Anil Agarwal.
8Swadhin Agarwal.
9Sumit Sao.
10 Santanu Debnath.
Harsh is not just a blogger, he is an inspiration to many bloggers like me. A guy who started his blog with his full-time job and now ruling the blogging space.
The phrase against all the odds goes very well with him. Shoutmeloud.com is not just a blog now. It has become a brand.
Harsh is continuously motivating us with his different blogging experiments and proofs.
The best part I like about him that he create content that matters. He is also very active on his youtube channel. Apart from blogging Harsh is also very much active in blogging-related events.
[Attention:- Read How to Start a Blog & Make money online.]2) Shardha Sharma.Shardha is one of the top bloggers in India. She is well known for her brand Yourstory. She started this website in 2008.
It's a leading media website it focuses on sharing stories of entrepreneurs, founders, etc.
She is the biggest storyteller in the Indian Digital Space. Yourstory has received investments from the minds like Ratan Tata, Vani Kola, etc. She was born is a small town in Bihar.
Here is the list of awards and achievements of her Awards and achievements ( Source Wikipedia)●NASSCOM Ecosystem Evangelist Award for her efforts in building an inclusive startup community●Villgro Journalist of the Year Award in 2010 for her coverage of startups●2015 – Listed amongst 500 LinkedIn Influencers across the world●2015 – L'Oreal Paris Femina Award' for online influence●2016 – PAT Memorial Outstanding Alumnus Award●2016 – LinkedIn's most viewed CEOs under the Internet category3) Amit Agarwal.
India's first professional blogger. His blog https://www.labnol.org/ is an example of a diversifying blog.
Amit is a graduate from IIT Roorkee (1999) and after that, he worked with clients like Goldman Sachs. He quit his job and started labnol in around 2004.
There was no specific reasons for choosing the name labnol. Amit is a Google Developer Expert for GSuite and Google Apps Script.
Microsoft awarded him the Most Valuable Professional award for five years in a row.In labnol he writes how-to guides around consumer software and mobile products. 4) Faisal Farooqui.
​Faisal Farooqui is the founder of India's number one review platform. It has a product database of more than one million.
As per their website they have influenced 700 million buying decisions so far.
Check their twitter handle to know more about their work https://twitter.com/MouthShut.
5) Deepak Kanakraju.
A blogger and a digital marketer. Deepak is one of the top bloggers in India. He is a passionate blogger.
Deepak started his blogging journey with a motorcycle blog and soon he started scaling that blog so fast that he got invited to an event as a journalist.
He is not running that blog anymore. At present, he is running Digitaldeepak and also providing some free and paid courses related to digital marketing.
He is also running his digital marketing agency. He is also running the world's largest Digital Marketing Group.Deepak is an awesome writer. I am subscribed to his mailing lists and follow his blog regularly. In fact, I have learned a lot about Facebook group marketing by following his blogs.
Do follow him if you want to learn the basics to advance stuff in digital marketing.6) Kulwant Nagi.
He was born in a small town in Hariyana and now he is one of the leading affiliate marketers in India. In a recent video, he mentioned that he started doing the job during his initial career phase but the job never gave him satisfaction.
Extend hours and less pay was his companion. Then he decided to quit his job and start blogging.
Now he is helping new bloggers to learn affiliate marketing through his blog blogging cage, his Facebook communities, and many courses. 7) Anil Agarwal.
The most generous pro blogger I have ever seen in my blogging career. He started his blog alongside with his job and now he is a full-time blogger.
His main revenue source his top-notch affiliate products like Semrush. Anil has a huge passion for SEO and currently running 2 blogs bloggers passion and hosting monks.Anil knows a job very well by publishing articles on regular blogs.Not Only blogging there, how you can earn money from blogging, is also written on his blog.
He is a seasoned blogger and keeps on publishing valuable content on his blog.
He has published one paid E-book on his blog, and along with that, he also has a few free courses and E-books.
He is an experienced email marketer and generating around $10000 to $15000 every month from his blog.
Follow Anil to learn some actionable blogging & affiliate marketing strategy.
*NOTE:-CLICK HERE TO START YOUR WEBSITE ON A2 HOSTING.8) Swadhin Agarwal.
A true blogging warrior. Don't believe me? Then see this picture and also know more about Swadhin Agrawal.
Just see his visions. He writes fantastic SEO tips on his award-winning blog. Here is the list of blogs where this blog has been featured. 1.Kinsta2.HuffPost3.TWN4.Co-Schedule5.Neil PatelIt's a small list he has also got featured on other tops blogs.
BEST WEB HOSTING BLACK FRIDAY DEALS FOR 2020.
*Bluehost Black Friday Deals 2020.
*Siteground Black Friday deals 2020.
*Hostgator Black Friday deals 2020.
*Greengeeks Black Friday deals 2020.
*Fastcomet Black Friday deals 2020.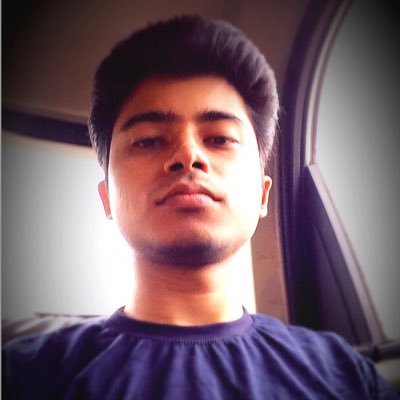 A devoted blogger. And a superb multitasker. Yes, I am talking about Sumit Sao. Sumit is the founder and content creator of BloggingLift, and he writes about actionable blogging and SEO steps. Even a novice can follow them.
He also manages a Facebook group, which has a 20k plus Followers. And the best part, he is approachable.
Ping him on Facebook with your blogging inquiry, and he will provide you an end to end support.
It is what makes Sumit stand out among other bloggers.10)Santanu Debnath.
Santanu is in the blogging arena for over ten years. And he has seen a lot many changes in his blogging life.
He not only encountered those changes or challenges but also found actionable ways to overcome them.
If you have some time management issues, then talk to Santanu or observe his schedules. You will learn a lot.
Santanu is also an experienced affiliate marketer, and he generated more than $7k in four days during the last black-Friday.The blog blogging joy will give you more insights about a consistent blog. Blogging is like life. A blog is bound to grow after a certain time; it's not about the initial growth; it's about to sustain that growth to scale that blog. The same goes for life.
The Bloggers Team Facebook group also has a tagline of "Let's Grow Together." My Final Verdict on Top Indian bloggers.So, you have witnessed the top Indian bloggers so far. Let me know in the comments if you have already identified a few of them.
Have you started your blog and not getting any results? Are you someone who knows about blogging, but yet to start a blog, you can ping me.
Blogging is a beautiful business model, and you should at least taste this fantastic business model. This pandemic will create a lot of chaos in their daily lives.
We may need to compromise with our lifestyles; starting a blog would be the best idea as of now. Guest Author.[Chayan Chakrabarti] :-
​A Professional Digital Marketer and Blogger. I blog about Digital Marketing and also publish interviews of famous bloggers, entrepreneurs, social media experts. Simplefactsonline is an online initiative to scale up your online learning and business.